Welcome!
The Arkansas Society of Respiratory Care was established in 1962. Today there are over 500 members who have discovered the benefit of the professional society. The Arkansas Society of Respiratory Care is a chartered affiliate of the American Association for Respiratory Care.

---

We need your help now!!
Virtual Lobby is upon us, it runs now until May 2nd. Please contact your United States senators and representatives and tell them to support getting respiratory therapist included in the Telemedicine bill!
Use this this link to get started!
AARC Virtual Lobby Campaign Webpage:

c.aarc.org/go/lobby18
Direct patients and family to use this link.
Patient Version Lobby Campaign
Virtual lobby week begins Wednesday April 11 and ends Wednesday May 2nd. This is when we need as many communications going to all the US senators and representatives asking them to support our mission. The main mission is to get respiratory therapists involved in the Telemedicine bill that is up before congress in an upcoming session. I will put a link on the ASRC's webpage to connect to the main page and individuals can contact their legislators. We need as many and varied messages going to Washington s possible. Encourage your staff, students, patients, friends to contact congress. The main page should provide a variety to communications to accommodate different types of persons, for example: a staff therapist, a student or a patient. You can choose the one that best meets your background.
---

click below to open/download conference program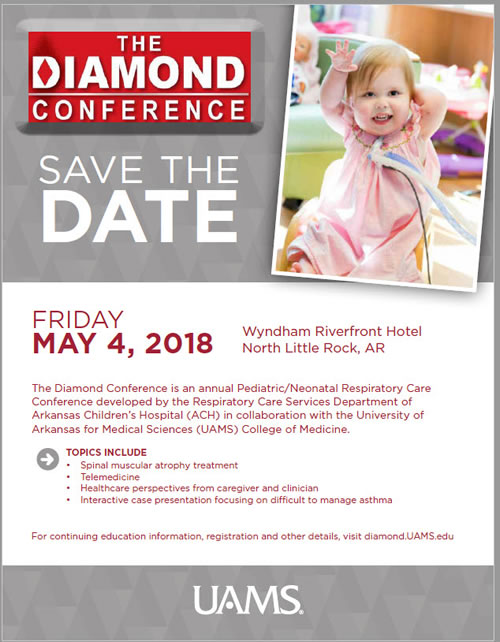 ---

Rena Blakley BS, RRT (Assistant Respiratory Care Director @ UAMS) retires aft 28 years of service.
It has been a joy to have Rena as part of our Respiratory Therapy family. She has helped make many improvements throughout her career.
Thank you Rena, best of luck and enjoy your retirement!
You will be missed.
David Gibson


LACE UP, WALK, CURE CYSTIC FIBROSIS
2018 WALKS IN ARKANSAS
Register now at www.cff.org/greatstrides
Dates are set:
Saturday May 5th, 2018 - Northwest Arkansas
Saturday May 19th, 2018 - Little Rock, Little Rock Zoo
ASRC has a TEAM, search Arkansas Society for Respiratory Care and join our team!
Saturday June 2nd, 2018 - Paragould, Paragould Community Center
Satruday June 2nd, 2018 – Ft Smith – Creekmore Park

---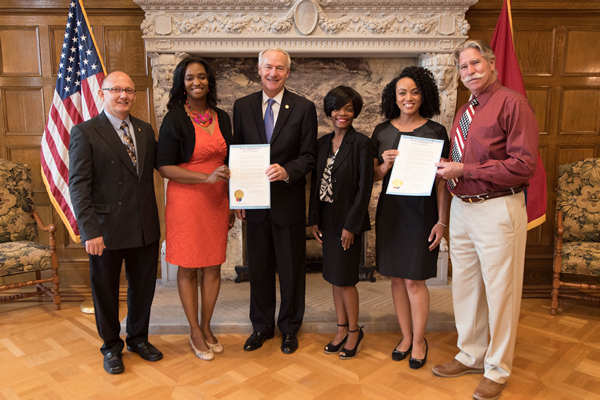 Arkansas Governor recognizes Respiratory Care Week and COPD Awareness month with Proclamations.
Today we were able to meet with Arkansas Governor Asa Hutchinson to discuss Respiratory Care week and the impact Respiratory Care professionals make in the Healthcare system. It was a great meeting and opportunity to also discuss COPD awareness month and the impact RT's can make with this disease process.
Picture attached above. Name of RT's in picture from left to right:David Gibson RRT-RPFT, RRT-NPS
Tammy Whitfield RRT, MEd, Arkansas Governor Asa Hutchinson, Lekita Pounds, RRT, MEd, Michelle Herrera RRT, MEd, and Mark Meyers MEd, RRT, RRT-CPFT.
---
Your AARC House of Delegates are hard at work supporting what you do! Thank them when you have the chance!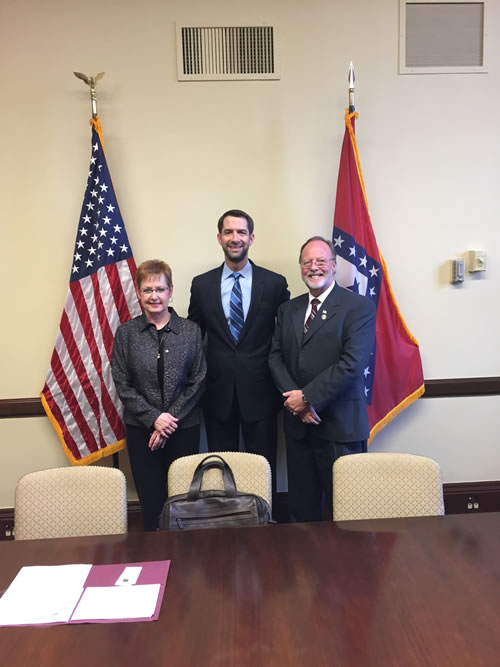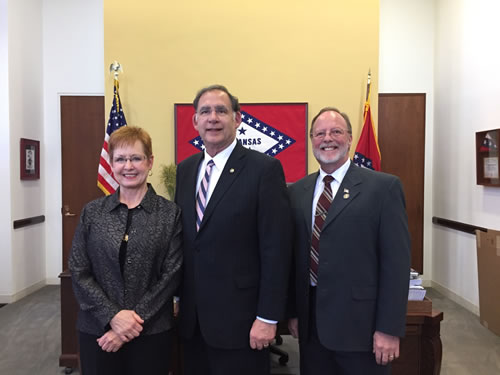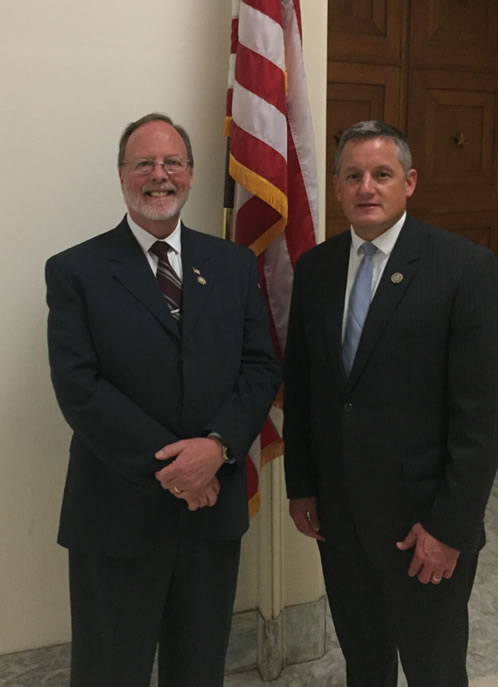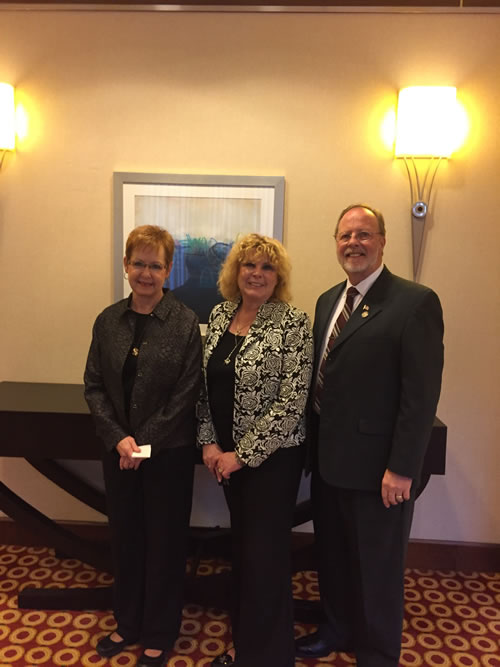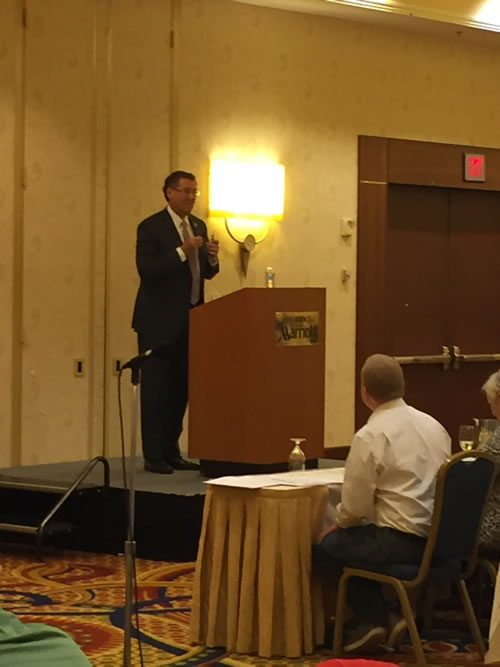 ---
---
The AARC House of Delegates welcomes Tom Jones M.Ed, RRT, CPFT (Pictured Right)-Junior Arkansas Delegate Pictured left:  Art Middleton B.S., RRT (Senior Arkansas Delegate) Thank you both for all of your hard work and dedication!
---

Kimberly Brown RRT receives "Central District Respiratory Care Practitioner of the Year Award"
Pictured from left to Right (David Gibson RRT, RPFT-NPS, Kim Brown BS, RRT and Nichole Drewry RRT (Central District Chair)
Thank you Kimberly for all of your hard work and commitment. We are all very proud of you!
---
Team ASRC participated in today's Great Strides Cystic Fibrosis walk at the Little Rock Zoo!  Thank you to everyone that participated!

---
---

The ASRC mission is to provide effective leadership that promotes the Respiratory Care Profession and its skilled practitioners as leaders in the field of pulmonary medicine through patient, community and healthcare provider education.
---