Welcome!
The Arkansas Society of Respiratory Care was established in 1962. Today there are over 500 members who have discovered the benefit of the professional society. The Arkansas Society of Respiratory Care is a chartered affiliate of the American Association for Respiratory Care.

---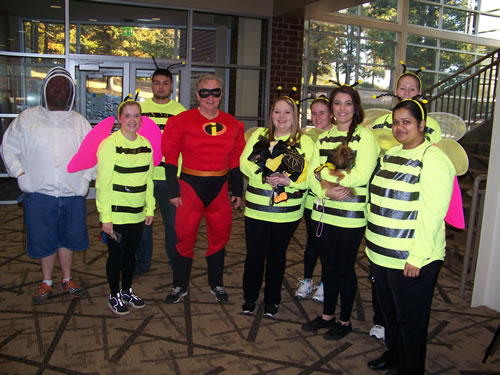 To recognize National Respiratory Care Week the Respiratory Therapy Program at National Park College started, in 2015, a 5K cystic fibrosis 5k walk. This year's walk also included a costume contest and was held on Saturday October 31, 2016. We had about 70 walkers, many in costume and the weather was delightful. All funds raised were sent to the Little Rock office of the Cystic Fibrosis Foundation. The freshman class were the 'wheezy bees' and the second year class were the '1980 Rock Stars'.

---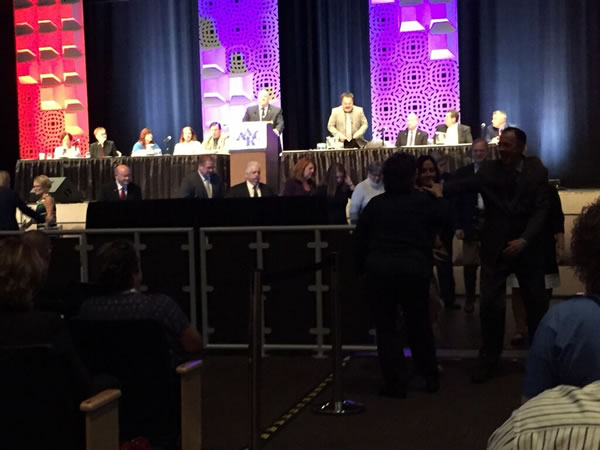 ---
The AARC House of Delegates welcomes Tom Jones M.Ed, RRT, CPFT (Pictured Right)-Junior Arkansas Delegate Pictured left:  Art Middleton B.S., RRT (Senior Arkansas Delegate) Thank you both for all of your hard work and dedication!
---

Kimberly Brown RRT receives "Central District Respiratory Care Practitioner of the Year Award"
Pictured from left to Right (David Gibson RRT, RPFT-NPS, Kim Brown BS, RRT and Nichole Drewry RRT (Central District Chair)
Thank you Kimberly for all of your hard work and commitment. We are all very proud of you!
---
Team ASRC participated in today's Great Strides Cystic Fibrosis walk at the Little Rock Zoo!  Thank you to everyone that participated!

---
---

The ASRC mission is to provide effective leadership that promotes the Respiratory Care Profession and its skilled practitioners as leaders in the field of pulmonary medicine through patient, community and healthcare provider education.
---